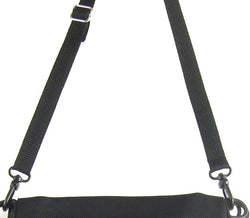 Connectable Strap Dressy
Optional dressy connectable strap with black metal hardware clips and narrower 3/4" webbing strap.

60" long so it can be worn cross-body or over one shoulder.

Does not have the quick release fanny pack buckle, is intended for use with 1, 2, or 3 connectable sections as a purse, not as a hip bag.